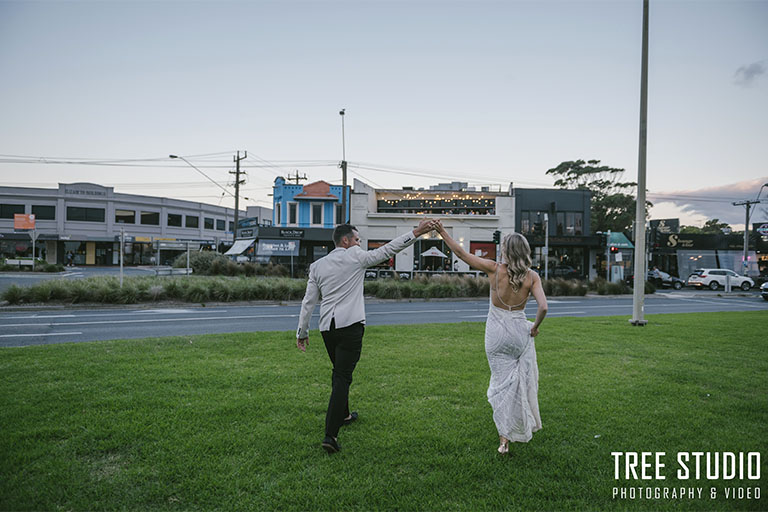 Is your wedding day approaching? Are you feeling stressed about your wedding photography because you have no idea on what's going to happen?
In this article, I'll reveal 5 actionable steps for a stress-free wedding photography session for your wedding in Melbourne.
---
It's all about when, where and what!
When it comes to wedding photography, it's all about when, where and what. 'When' stands for your time schedule, 'where' stands for your locations and 'what' can be concluded as your shot list.
Wedding photography might first sound like a head-scratching task for many brides-to-be in Melbourne, but when you have a sound plan on 'when, where and what', your wedding photography would definitely be a breeze.
Book a pre-consultation with your wedding photographer
A wedding photography pre-consultation stands for the meeting arranged between you and your wedding photographer. Not only a wedding pre-consultation allows you to catch up with you wedding photographer again, it's also a good time for you to nail down a final wedding photography timeline on the day.
Work out a time schedule
After few small talks with your wedding photographer, it's time for you to work out a wedding timeline. I've listed a few key time points that are essential for you and your photographer to figure out your wedding photography timeline.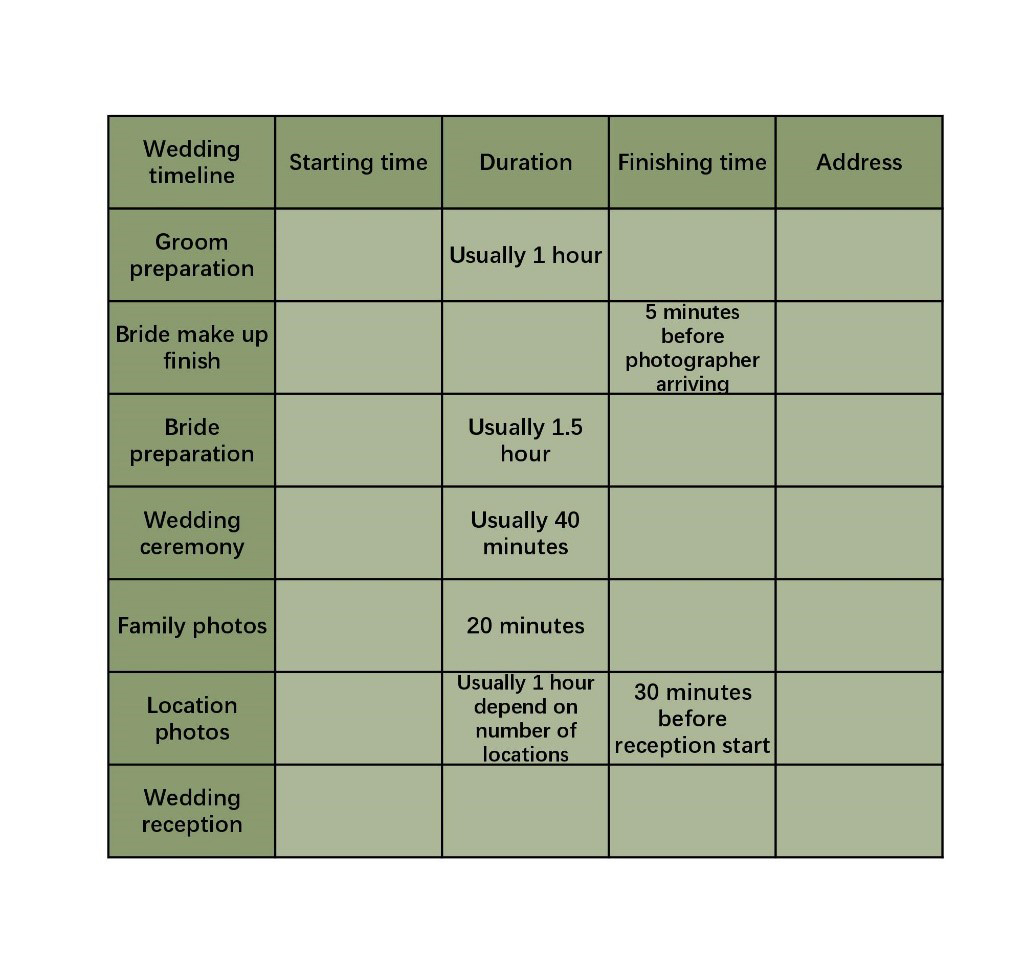 Table 1. Wedding photography timeline, please also include travelling time between each location
Here I've made a basic version wedding photography timeline form for all brides-to-be in Melbourne. You are encouraged to copy the image and use it as the template. I believe everything is pretty straightforwardly shown on the form, however it's worth mentioning that you should also consider adding the travelling time of your wedding photographer between each location. And for your make-up artist, optimally she should finish all the girls 5 minutes before your wedding photographer arrive, so the photographer can start capturing wedding photography straightaway without any delay.
Prepare a family photo list
After your wedding ceremony, your wedding photographer will then arrange family photo shots. Talking about the family photos, it's the part all people don't really enjoy but somehow have to do. So for the family photos, the idea is to get them done quickly without missing anyone.
Preparing a family photo list will solve this problem perfectly: instead of arranging people randomly on the day, if you have prepared a list then you can just let your wedding photographer to call out each group's name and capture photography.
Below is an example of wedding photography family photo shot list, and please note you should also consider adding other groups into this list. If you wish to learn more about making a perfect family photo list, click here.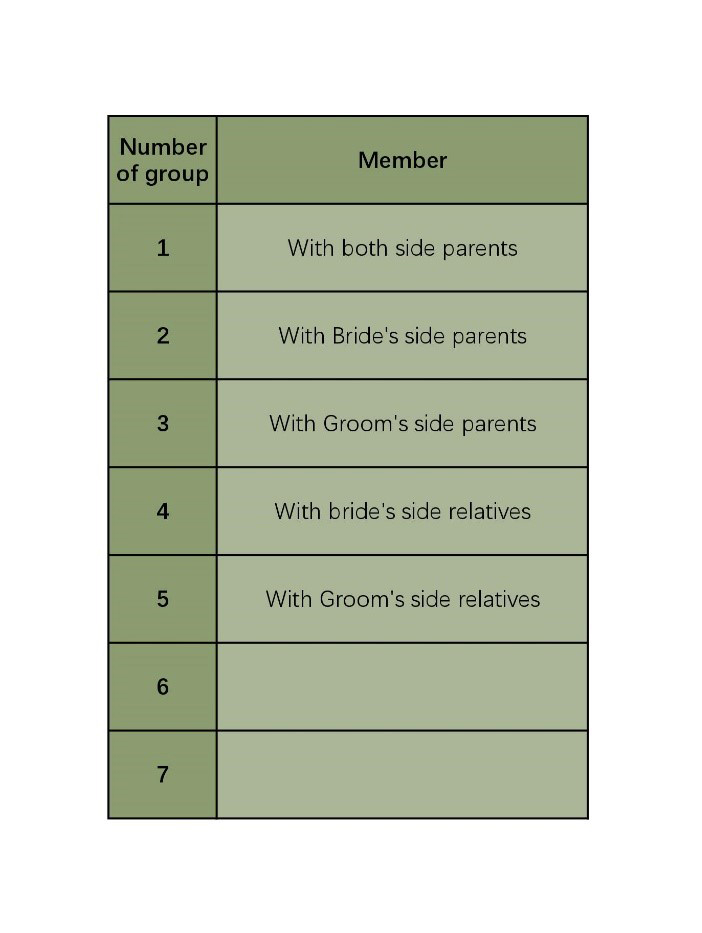 Table 2. Wedding photography family photo shot list example
Work out your photo location
After your wedding ceremony and all the family photos, you probably can't wait to head to the photo location with your bridal party for wedding photography. But don't decide where to go until it's your wedding day already.
During your pre-wedding consultation with your wedding photographer, you can tell him about which location you prefer to go for your wedding photography. If you have no idea about that, you can just let him know what sorts of photos you would like do, such as in garden or near beaches, and he can give you some professional suggestions.
And try to keep the number of your wedding photo locations under 3. The reasons are simple: not only you do have a limited time on your wedding day for location photography, you don't want to get too tired doing too many wedding photography (think about the party later in the night).
Click here to see the top 20 Melbourne wedding photo locations.
Pre-scout your wedding locations
If you can, I would always suggest you to do a field trip to pre-scout your wedding locations. Whether it's your wedding reception or photo locations in Melbourne, doing a pre-scout will not only let you have a better idea on that, communications with coordinator on site also allows you to have better control of the location on your wedding day. And when you have more control, it means you will be benefited with peace of mind on the wedding day.
---
On your wedding day: relax!
There you have it, the 5 actional steps to ease your wedding photography that you can execute prior to your wedding day. With a sound plan on wedding photography, on your wedding day all you need to do is to relax and let your wedding photographer do the work for you.
---
If you have more questions regarding wedding photography, please contact Tree Studio for more professional tips.