Ash & Ashna
@ Luminare
Ashna and Ash's moody wedding at Carousel and Luminare is giving us all the heart eyes. We met the couple on a wedding expo as Ashna run her own wedding dress shop on Sydney Road, Brunswick. We can't get enough of Ashna's dreamy bridal gown, the pinky rose, the venue styling and the late night fireworks. All these romantic details were the perfect addition to their stylish wedding and we are keen to capture these as the wedding photographer.
Taleisha & Kane
@ Marnong Estate
Taleisha and Kane's wedding day started with the groom and bridal preparation. As they both love the natural and documentary style for wedding photography. We only gave a position guide to use the best of lighting. For the others happen during the getting ready part, we stay in a quiet and uninterrupted way to capture the unscripted emotions and the true story.
Francesca & Adam
@ Glasshaus Inside
Meet Francesca & Adam, peeps. Met each other in the secondary college, these two are sweetness incarnate.They find the Glasshaus Inside, where is a beautiful and unique place in a wedding photographer's eyes . The plants and nature are part of their vision for the wedding.

On the day, the couple chose to get ready at an Airbnb near their ceremony places in port Philip. After the getting ready, we quickly headed to their ceremony place: the Kamesburgh garden. It is a less known place for wedding ceremony but I have to say the couple has made an excellent choice. It's got a beautiful background of the mansion, a fountain as well as the palms trees.
.
Veronica and Ahmed had a modern and tradition perfectly mixed wedding in Melbourne. The traditional wedding ceremony was organized at their parents' house while the modern ceremony was held at Luminare, the rooftop venue in South Melbourne.
Cassandra and Jacques' wedding day started with the preparation at their parents' house respectively.

Mark and his team were excellent! He is such a kind and professional person! He worked superbly with our photographer, knew how to place everyone for the best video action and even captured many great candid moments. All our guests and our bridal party loved how easy going and great he was! Would highly recommend !

It is rare to see a studio does both photo and video exceptionally well, and TREE STUDIO is definitely one of them! I knew William through friends' referral. He is so patient and professional, taking care of all our needs and requirements from pre-wedding consultations to post-wedding output review. My husband and I are so happy with both the video and photos they took on our wedding day. All the smiles, laugh and moments of gold are fully encapsulated, that we will cherish for the rest of our life! Thank you again William, Henry and Mark for your amazing work. You guys make our special day even better! Not to mention your turnaround time was so quick and efficient! (only took them 4 days to edit all our videos and photos) Hands down the best studio in Melbourne.

Great bunch of photographers. Our wedding day was full of fun and laughter. The photography style we asked for was executed perfectly!! Thank you guys!

We just got our wedding Album from tree photo and video, and I'm blown away (can't stop looking through it). They exceeded my expectations again! We were thrilled when we got our video a couple of months ago as we love it, but the album is also amazing. We got the classic combo because we wanted photos and a video, and are so glad we chose these guys to capture our special day. They were fabulous on our wedding day and captured some great moments. We got everything on a USB, 5 minute video, an hour and a half of video footage (with speeches), nearly 1000 pictures and an album with 40 of our favourite pics for $3999 - great value and some fantastic work!

Thank you so much William for capturing our wedding. You were so easy to work with and we are absolutely in love with our wedding video. You have captured memories that we will cherish forever. Easy to communicate with and very professional. We would highly recommend tree studio for your big day 😀 Tamara and Mark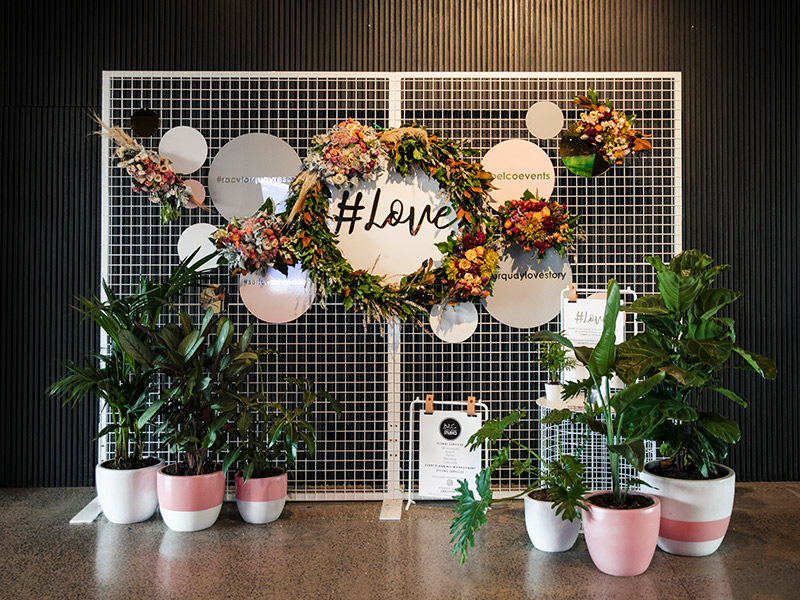 Wedding Photographer and Wedding Videographer in Melbourne

---
To find the best Melbourne wedding photography and videography, Tree Studio is your destination.

We specialize in capturing your wedding day with a natural and candid way. We are a group of wedding photographer and wedding videographer more with photojournalism and documentary approach.


---
Unique Approach for Wedding Photography
Our approach of wedding photography and videography is something much more than "point and press the shoot button". The wedding photographer and videographer from Tree Studio have been trained on how to capture the timeless moments and turn them into the memory with your preference. We will check up the lighting conditions, clear up the messy staff and choose the tidy background before we press the shoot button.

The old, cheesy pose is something we don't really prefer to direct you during the photography and videography session. The philosophy of Tree Studio is to capture the natural, raw, unguarded love moments for the couple. Our Melbourne wedding photography and videography team prefer to use short and simple directions to find the best lighting and backdrop. Rather than this, our wedding photographer and videographer love to see everything happen natural and organic.

We Care Details As A Wedding Photographer
From the moment we contact with us, you could reach us via email or phone, we will get back to you mostly within 24 hours. The Melbourne wedding photographer and videographer from Tree Studio don't just press the shoot button on your wedding day. We care about the details of your wedding. Making you feel comfortable could definitely enhance our wedding photography and videography.

Our wedding photographers write blogs and share their knowledge about every aspect of your Melbourne wedding. From wedding venues to wedding stylist, from celebrant to reception entertainment, from wedding cars to wedding dress, we provide the complete wedding information from the perspective of a wedding photographer. The wedding videographer from Tree Studio also keep recording the Podcast and talking about the wedding inside news regularly.

Besides all the above, we provide the tips and guidelines for wedding photography and videography as well. The season of the year, the time of the date, the location, the wedding dress, the bridal shoes, Our Melbourne wedding photographer and videographer are talking how to organize and made these compatible for the wedding photography to make you look your best.


Reliable and Punctual Wedding Photographer
For most people, we only have one wedding in our life. So hire a reliable and punctual wedding photographer or wedding videographer does make sense. You definitely won't expect your wedding photographer or videographer be late or even miss on your wedding day. There is no reason why your wedding photos and video be something incomplete.

Tree Studio takes your wedding photography and videography job seriously. That is why we train ourselves so hard every week and we are confident to call ourselves "professional wedding photographer and videographer". Shown up on time at each location on your wedding day is something no one talk but crucial.

The after-shooting experience for wedding photography and video
If someone says the wedding photographer and wedding videographer are job done after the wedding, it is not true. Most of the professional wedding photographer and videographer include the editing process as part of their package. But, what makes Tree Studio stand out among all these wedding photography and wedding videography professionals in Melbourne or even across the whole of Australia.

Unlike most wedding photographers and videographer, Tree Studio organizes the post-editing in-house. We understanding for the artwork like wedding photo and video, the communication through a mobile phone or email sometimes may not be clear enough, so you could make an appointment with our post editor in the studio to revise your wedding photography and videography work. All the different shot captured by Tree Studio's wedding photographer and videographer from different angles could be processed and edited into a story with your preferences.

Tree Studio – The First Class Wedding Photographer And Videographer in Melbourne
Now you seem to know a bit more about how to find a top-level wedding photographer and videographer in Melbourne. Make sure your moments have been captured perfectly and your experience with us is straightforward is Tree Studio's prime goal. If you need more information regarding your wedding photography, videography and price info in Melbourne, Email us at hello@treephotovideo.net.au