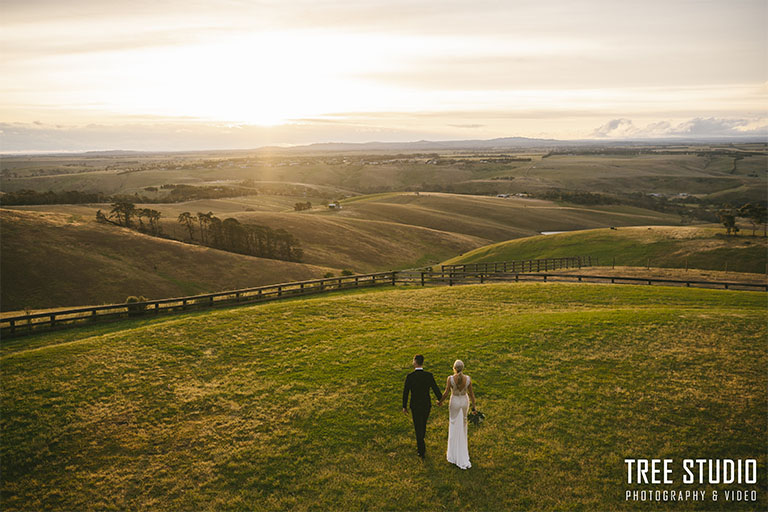 Wedding Photographer Yarra Valley
"There are only two times that I want to be with you: Now and Forever. "
Read More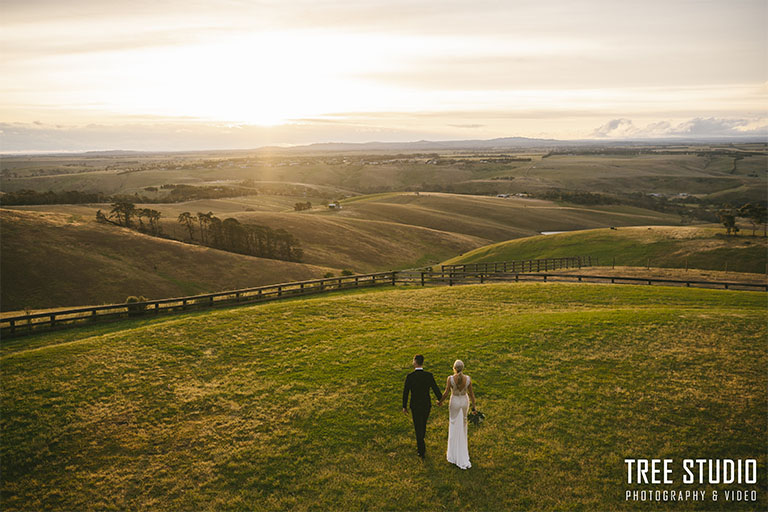 Wedding Photographer Yarra Valley
"There are only two times that I want to be with you : Now and Forever. "
Read More

Fun, cheeky and rustic, these are just some words to describe Khelsi and Steven's wedding at the Zonzo Estate Yarra Valley. Just like what they expected, our candid, natural wedding videography style becomes a perfect match with the couple.
.
Katrina and Frank had their wedding perfectly blended with both traditional and modern elemtents. Holding thier wedding ceremony at the Orthdox church and the reception at the Stones ofYarra Valley, this perfect pair managed to throw off their wedding celebraiton in style.
We have met Danielle and Jimmy quite a few times when we capture their friends wedding in Melbourne. It is really great that we have know each other quite well before we discuss the detail about their own wedding. It is crucial to confirm the couple and their wedding cinematographer are on the same page for their wedding video.

Mark and his team were excellent! He is such a kind and professional person! He worked superbly with our photographer, knew how to place everyone for the best video action and even captured many great candid moments. All our guests and our bridal party loved how easy going and great he was! Would highly recommend !

It is rare to see a studio does both photo and video exceptionally well, and TREE STUDIO is definitely one of them! I knew William through friends' referral. He is so patient and professional, taking care of all our needs and requirements from pre-wedding consultations to post-wedding output review. My husband and I are so happy with both the video and photos they took on our wedding day. All the smiles, laugh and moments of gold are fully encapsulated, that we will cherish for the rest of our life! Thank you again William, Henry and Mark for your amazing work. You guys make our special day even better! Not to mention your turnaround time was so quick and efficient! (only took them 4 days to edit all our videos and photos) Hands down the best studio in Melbourne.

Great bunch of photographers. Our wedding day was full of fun and laughter. The photography style we asked for was executed perfectly!! Thank you guys!

We just got our wedding Album from tree photo and video, and I'm blown away (can't stop looking through it). They exceeded my expectations again! We were thrilled when we got our video a couple of months ago as we love it, but the album is also amazing. We got the classic combo because we wanted photos and a video, and are so glad we chose these guys to capture our special day. They were fabulous on our wedding day and captured some great moments. We got everything on a USB, 5 minute video, an hour and a half of video footage (with speeches), nearly 1000 pictures and an album with 40 of our favourite pics for $3999 - great value and some fantastic work!

Thank you so much William for capturing our wedding. You were so easy to work with and we are absolutely in love with our wedding video. You have captured memories that we will cherish forever. Easy to communicate with and very professional. We would highly recommend tree studio for your big day 😀 Tamara and Mark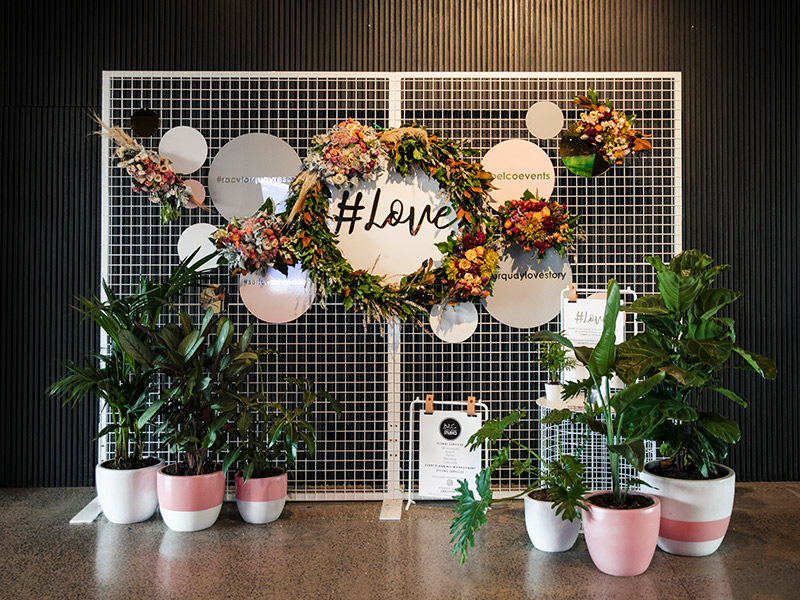 Yarra Valley Wedding Photographer

---
When we are talking about weddings in the Yarra Valley, we are talking about those tasty wine, the relaxed vibe, the rustic setting and most importantly, the breathtaking sceneries. From mountains to vineyards, wineries to homesteads, and the breezy air to the beautiful sunsets, Yarra Valley is the perfect place for you to get away from the urban and have your wedding with your loved one.
---
I guess by now, you should have booked your favorite wedding receptions in the Yarra Valley or put some into your Wishlist. Next, you will look for a wedding photographer to capture your once in lifetime event. If you ask me 'why wedding photography'. I would tell you your wedding photography will be the best investment you made. Just imagine: after your cake is eaten, tears are dried as well as the gifts are opened. What are left are all those precious photos, which bring back the precious memories again and again. The more time it passes, the more value those photos hold.
And I have to admit, as a wedding photographer, nothing gets me more excited than shooting weddings in the Yarra Valley. The picturesque backdrop of the mountains as well as the vineyards, plus the stunning sunsets, everything there are just at their best states for wedding photography that are guaranteed to 'wow' my couples.
Following a candid, honest, and natural photojournalist style, my approach on wedding photography has made me a perfect match with couples who are getting married in the Yarra Valley. Instead of posing or what you should act or do, my pursuit on wedding photography has always been helping my couples to be their true selves in front of my camera. The candid approach also enables my photos to true reflect what it's like on the wedding day. From the nervous glances to the holding hands, I focus on every little details of the big moments
When you hire me as your wedding photographer. You don't just gain a photographer on your wedding day, you also gain a new 'buddy'. Funny, friendly yet helpful are just some of the words that my couples described me as their wedding photographer. From easing the groom's pre-wedding nerves to allocating family members for group shots, it's my mission to make your wedding day seamlessly. My candid approach allows me to shoot in a closed friend's perspective, in that way, the photos can truly reflect the couple's personalities.
And being an affordable yet reliable wedding photographer in Yarra Valley, I understand how much the wedding photos mean to every couple. That's why we keep a short turnaround time of three months to finish all editing of photos (usually within weeks). Not only that, I love to spoil my wonderful couples with a collection of sneak peek photos one week after their wedding so they are share their big news on their social medias.
Our photography package starts from 6 hours and you will get unlimited photos taken on the day and all handed to you in a wooden USB, plus two enlargements. However, our 10 hours package remains as our most popular
photography package
for couples getting married in the Yarra Valley. Not only you will receive an additional wedding album which is 100% customizable, the 10 hours coverage allow me to start from your getting ready shoot all the way till the formalities are finished in the night, how awesome is that! If you have traditional cultural rituals on your weddings or you simply just want more shots of your guests dancing and having fun, extra hours and second shooters are all available for options. And for your wedding photography in the Yarra Valley, a small fee will be charged just to cover my petrol.
Just while you are considering your wedding photographer in the Yarra Valley. I'm going to introduce you other team of talent: our videographer at Tree Studio. Candid, natural and heartfelt are what out couples rate our wedding videos. Following a storytelling and candid approach, our videographers would use the speech voice as the voiceover to help telling stories of your wedding journey.
And if you are wondering how your day with your wedding photographer in Yarra Valley would look like. I will unfold them now. In the morning, I will usually start with the groom for his getting ready. I will let the boys to remain in casual dresses and grab a beer chill out while I take some candid interaction photos of them. Then they can quickly dress up for sharp photos, instead of posing, I would let the boys to help each other fixing up their suits. And as we all know, there is always one groomsman who can't tie his tie and one can make out of them laugh. During their preparations, I always can capture lots of fun and authentic moments. After some portraits for the groom, I will then arrange family photos for the groom.
Moving to the bride's place, what I love about shooting the bride to be is the girls always know how to decorate their home. I will firstly shoot some decorations such as wedding congratulation cards, balloons, and most importantly, our bride's accessories and her dress. Then I will do some makeup shots for the bride. After they all have their makeup touched up finished, I will bring them to the garden or deck for a champagne shot as well as some photos for their robes. Then it's time for our bride to jump in her dress. After shots for the bridesmaid with our bride, I will then arrange family photos before I head to the ceremony.
During the ceremony, I will use two cameras to capture both the scenes and emotions. There is nothing too special about ceremony photos but one of the wedding
photography tips
I always give to my couples is try to avoid arranging the ceremony in the mid noon time, as the sun light can be quite harsh. And after the couple's are officially married, I'll quickly arrange family photos so that once finish our bridal party can either chill out or head for the location photos.
I have written a blog on the best
Yarra Valley wedding venues
that I've been to before, and one of the advantages of arranging your wedding in the Yarra Valley is convenience. As they are offer on-site scenic points for photos, so you don't have to travel far for stunning location photos. During the night, I will stay behind the camera and capturing you guys partying and dancing hard.
So that's enough about me. As a wedding photographer specialized shooting weddings in the Yarra Valley, now I would like to hear your stories… contact us here.