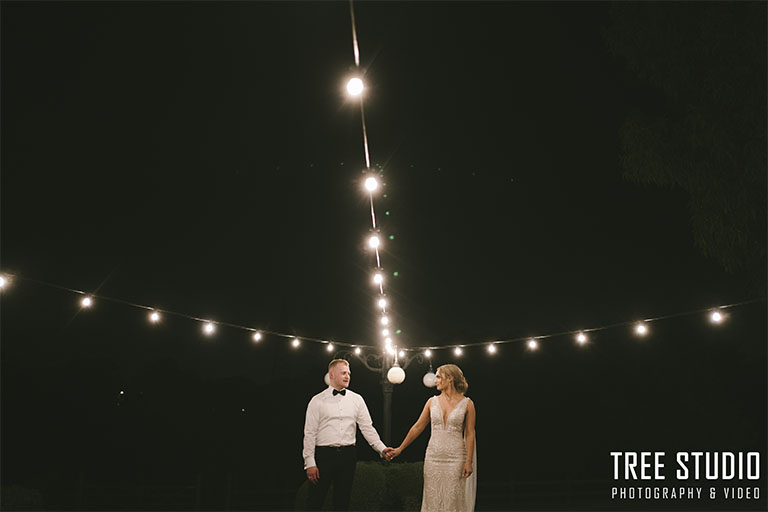 I'm guessing you've been engaged for a few weeks and have booked your wedding venue when you are reading this article. It is time to seek your wedding photographer in Melbourne. You would put some wedding photographers into your wish list and arrange meetings with them to find out which one fits best with you.
To help our couples in Melbourne to have a more successful meeting with their wedding photographers. Here is a list of 27 essentials questions to ask before booking your favorite wedding photographer.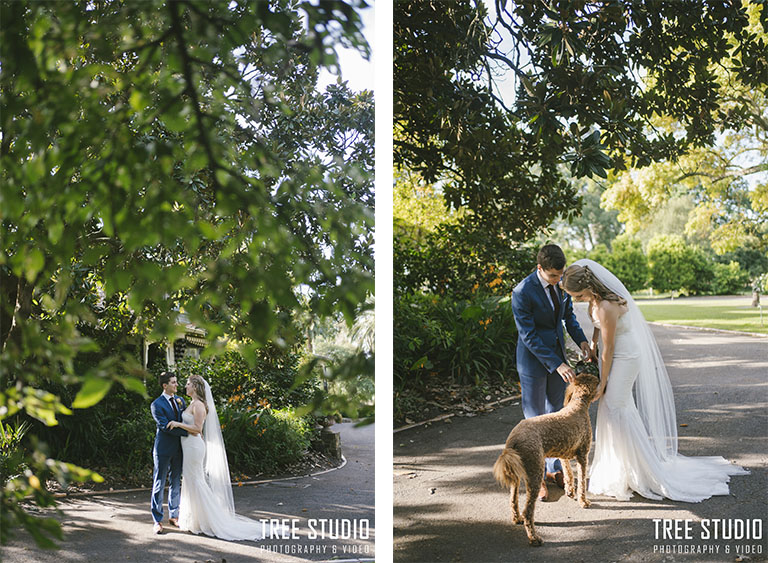 These questions can be concluded into the outline below:
---
Wedding Photographer's Availability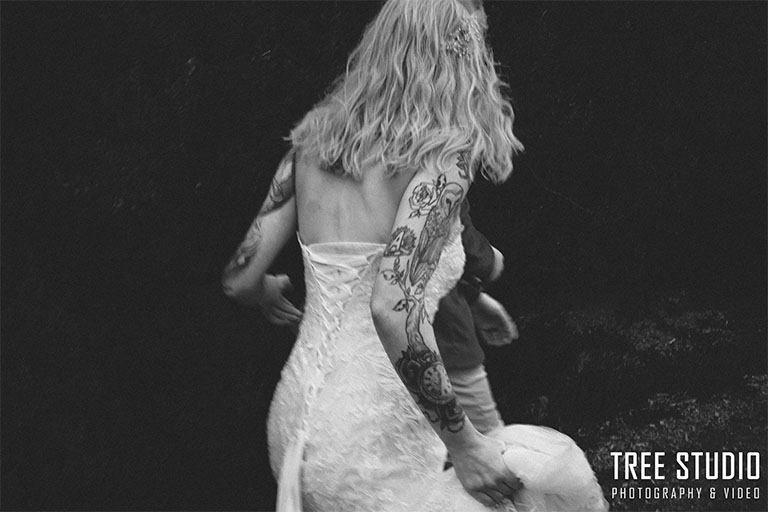 1.Are you available on my wedding date?
A rule of thumb, it shall be your first question in your enquire email. No matter how much you love a certain wedding photographer's works, he has to be available on your wedding day so he can attend.
Pro tips: If you want to have second shoot on your wedding day, you also need to ask whether he or her have second shooter or assistant.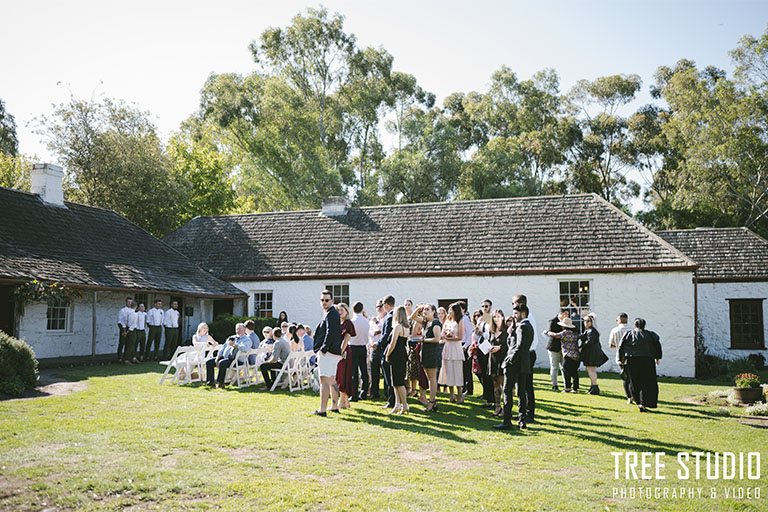 2.Would you arrange a pre wedding consultation with me before my wedding?
For your Melbourne wedding photography, you want to be hassle-free and feel comfortable on your wedding, a pre wedding meeting would help you to relief all the stresses.
Pro tips: ask your wedding photographer whether he or she would be available to meet you before the wedding. That is a really important part of wedding photography service.
A pre wedding meeting helps your Melbourne wedding photographer understand your wedding details, as well the couple's preference.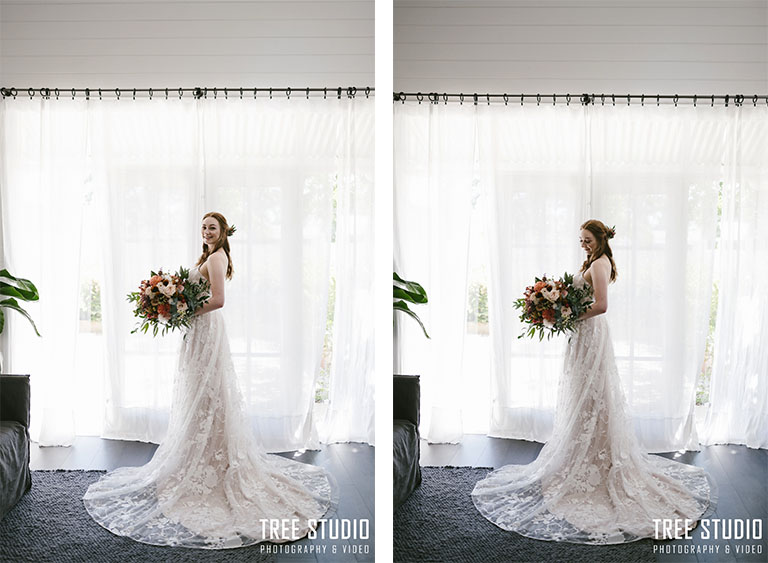 3.What if you are sick on my wedding day, do you have a backup plan?
This is an unavoidable and tough question to ask your Melbourne wedding photographer. No one intend to get sick and miss your wedding, but what if it happens.
Pro tips: Some Melbourne wedding photographers work on their own or some of them work with their partner. On the other side, wedding photography studios have residential photographers as a team.
Think about this, your wedding day is a once in lifetime event. Make sure your Melbourne wedding photographer gives a sound backup plan.
---
Wedding Photography Style and Background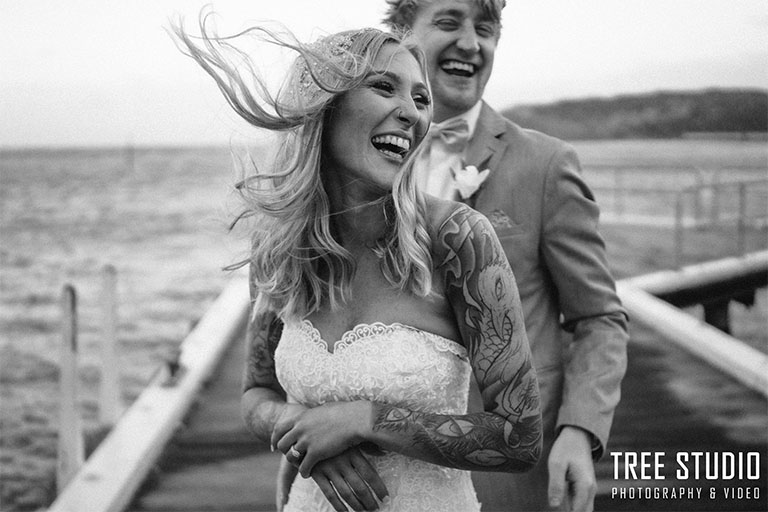 4.How would you describe your wedding photography style?
Nowadays, the bride and groom have more options on styles of their wedding photography. These are some of the popular wedding photography styles in Melbourne.
Natural and candid
Fine art

Documentary and photojournalist

Dramatic, creative
Editorial

Traditional and classic

Destination wedding photography style
Pro tips: If you don't know where to start, you get can ideas from your wedding theme, do you get married in the Yarra valley or Melbourne city? Some photographers are specializing on one or two wedding photography style. Some wedding photographers are more familiar with your wedding locations.
Don't be tempted what the photographer tags their wedding photography styles and what they say. It is not easy distinguish the different between the candid and documentary wedding photography.
Do ask your wedding photographers to show more of his portfolio and if you get a good resonance through his work, he can be potentially the one for you.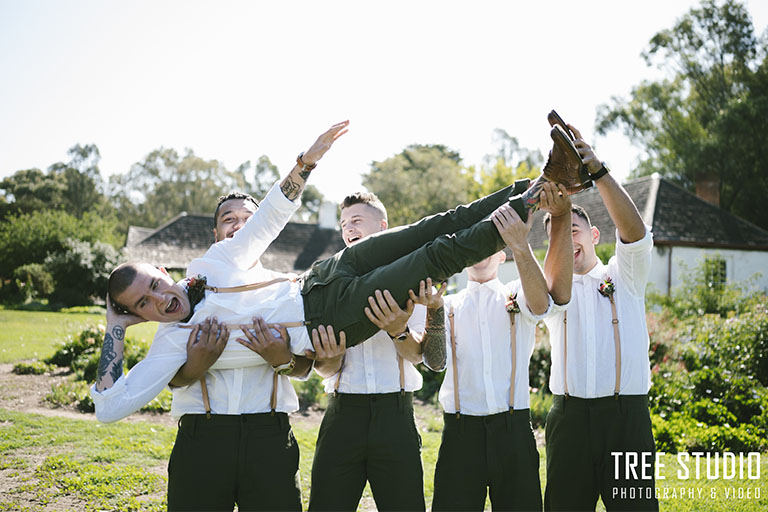 5.Do you prefer to shoot weddings in a candid way, or do you give us directions on what to do?
You should know your wedding photographer's approach when he shoots on your wedding day.
Pro tips: Brides want to feel confident and comfortable on the wedding day, if you prefer a relaxed wedding and want to be your true youself, you should expect your photographer to shoot your wedding in a more candid way.
Some bride wants to get some certain photos, for instance, sunset photos, night shots or you have some inspirations from a bridal magazine, you're better to have a discussion with your wedding photographers and he or she can give you directions on the day and achieve the shot you want.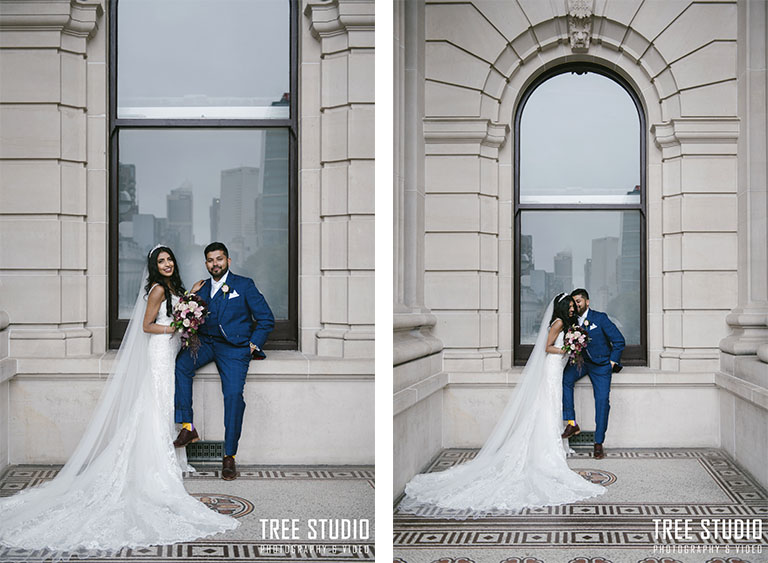 6.How many years have you been shooting weddings? How many weddings do you shoot each year?
A wedding photographer can be creative, humorous as well as a stylist, but what sets the most fundamental character for a wedding photographer is his professionalism.
Pro tips: Ask how long your wedding photographer has been on this job. If it's his first year in shooting wedding, you're better to ask how long he has worked a professional photographer. A commercial photographer can also use his experiences into shooting weddings.
If you have a grand wedding which involves a lot traditional cultural (Jewish, Lebanese, Asian wedding), you shall know whether the wedding photographer has enough experiences on these rituals.
Also, you would ask how many weddings does photographer shoot each year. This is also a question that got ignored often. You want to hire a full-time photographer rather than a causal or freelance wedding photographer. The ideal number would be 50-100 per year.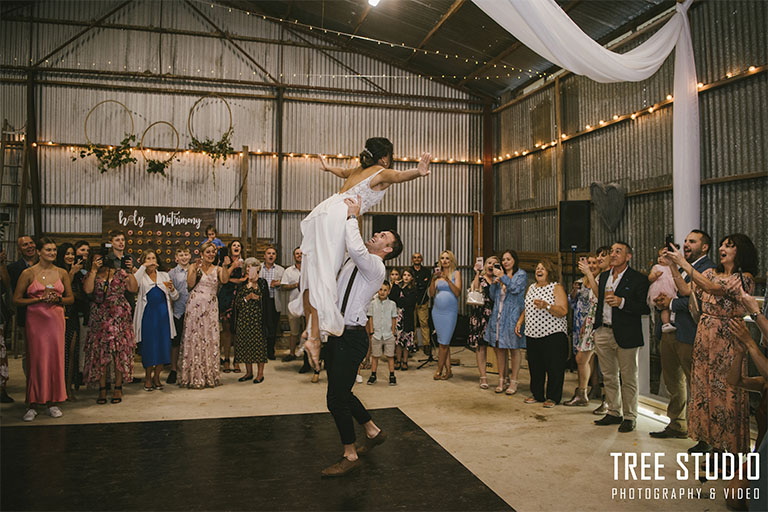 7.Have you ever shot any wedding at my wedding reception? Have you ever shot a traditional wedding?
If your wedding photographer has been to your wedding reception venue, that would definitely be a plus. He will be more familiar with the wedding location and can give some useful suggestions.
Pro tips: if he hasn't been to your venue, you could share some images and videos of your wedding venue. Some wedding photographers are willing to investigate the venue before the big day, so he can ensure your wedding shoots run smoothly.
For some traditional wedding, like Italian wedding, Jewish wedding, Vietnamese wedding, there are lots of cultural things to be captured during the reception time.
Pro tips: ask your wedding photographer whether he or he are familiar your culture, the simplest way is to ask if he has shot weddings for couples that share same cultural background as you and let him show the portfolios.

8.What cameras and equipment do you use?
It seems like a stale and technical question. But you should make sure your wedding photographer carries pro gears to shoot your wedding day.
Pro tips: ask how many cameras do your wedding photographer bring on the day. I always suggest wedding photographers have at least two cameras. You never know when the camera would die in an extreme weather (hot or rainy day). Two cameras also offer wedding photographers different focal points during the ceremony, he won't have enough time to change the lens during busy time.
A wide angle and a tele lens mounting on two cameras can ensure the photographer to capture key moments through different perspective.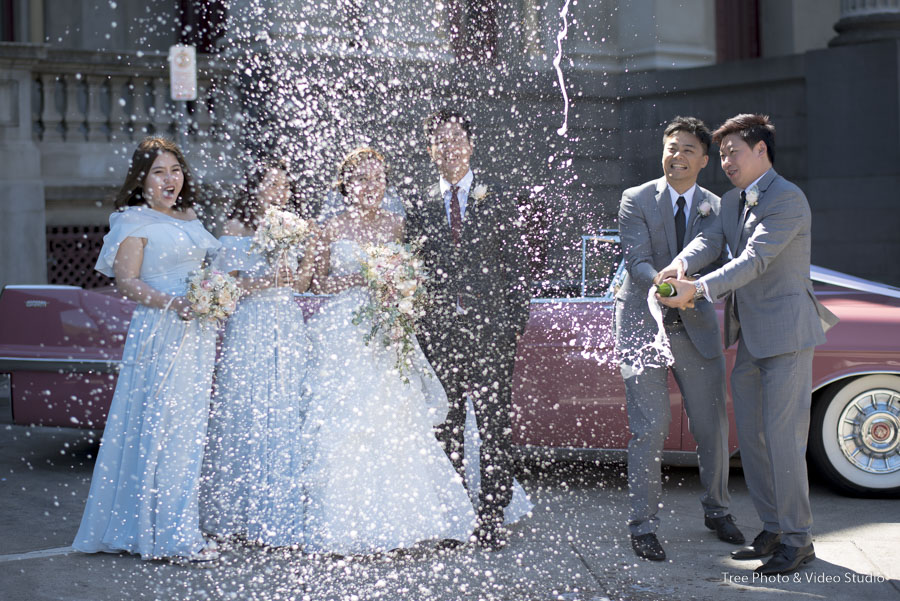 9.How do you shoot photos in a dark church?
Speedlight- Ask how does he shoot photos in a dim environment, for instance a cathedral church or wedding reception.
Most wedding photographers carry a Speedlight for darker environments to provide the fill or side light. However, some church is not allowed to use flashlights or artificial light sources during the ceremony.
Pro tips: you shall ask how would the wedding photographer handle this situation. The professional wedding photographer always bring a fast lens and a high-end camera which have highly sensitive sensors to capture cleaner images even at dark lighting environments.
---
Wedding Photography Package Details and Pricing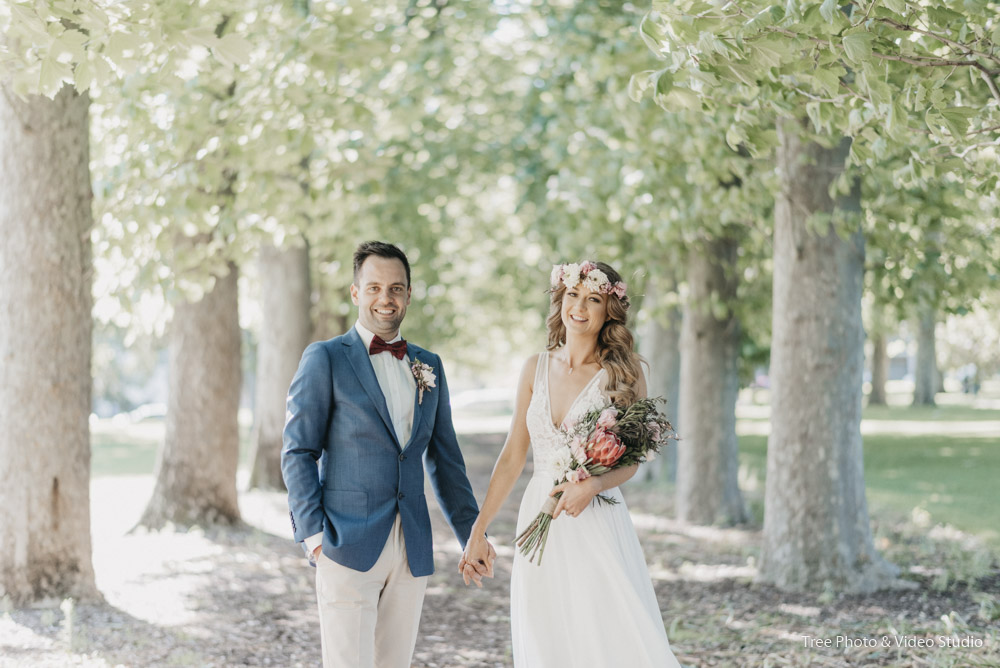 10.Do you provide us all photo? And how many?
Some wedding photographers only provide collection photos.
Pro tips: You will ask whether the wedding photographer provide all photos, if he only provides the collection photos, do he charge extra for all photos and how much.
There is no certain number to guarantee how many exactly the couple would get for the photos. Because it depends on the length of wedding and how much the real shooting time which excludes the travel time and entrée and main course time. In a nutshell, a professional wedding photographer usually shoots approximately 100-150 photos per hour, if you get less than that, you would miss some important moments.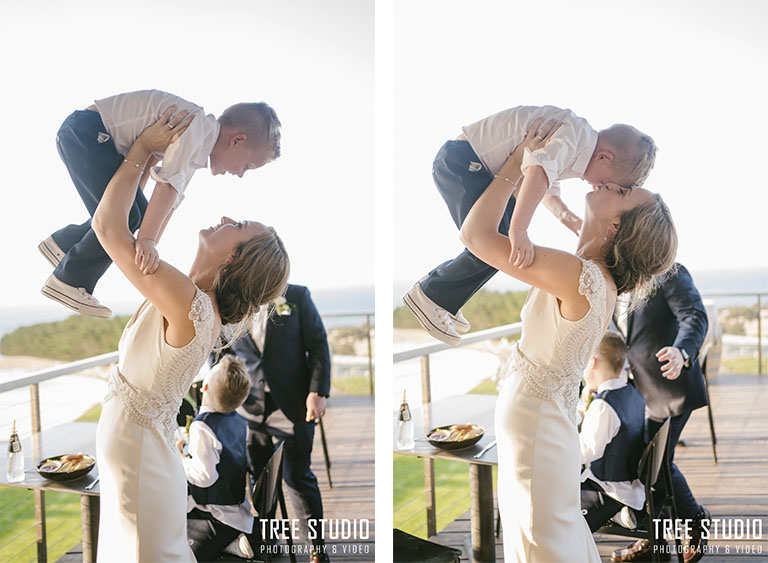 11.Do you provide high resolution photos? Do my photos have watermarks?
Pro tips: some wedding photographers only provide compressed photos; you have to pay extra for higher-resolution versions.
Also, for the watermark, make sure your will receive your wedding photos without watermark.
Pro tips: some bride sand grooms have knowledge with graphic design and editing, they also want to edit their wedding photos in their perspective, you can ask whether the wedding photographer can provide you the RAW version rather than the JPEG version.
Generally speaking, the Raw version of photos provides more space for enhancement of the color and light during the post editing. You are advised to bring a hard drive to copy all high-resolution Raw photos from your wedding photographers.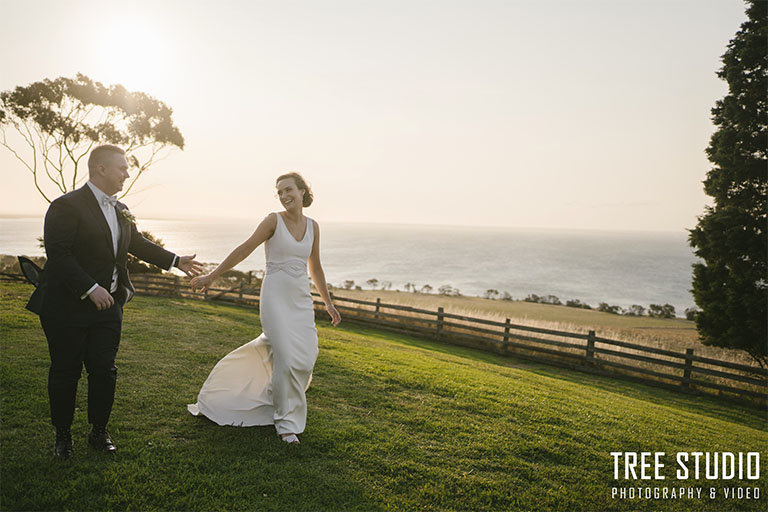 12.What does the package include? Is there any additional cost?
There are lots of different photography packages, lots of wedding photographers in Melbourne don't show their wedding photography package details on their website.
Pro tips: You could send an enquiry email to get detailed packages and make comparisons between different photographers and see which one provides you with best value or which photographer's offer fits best with your preference and budget.
Some wedding photographers only provide full day wedding photography packages, that means no matter how long or short photography coverages, you will pay the same price. If you don't need a such long photography coverage, you can find photographers who are happy to customize flexible packages for you.
2 hours Engagement photo shoot

Enlargement

Travel cost
Some packages would include an album and enlargements, if you do need an extra album, for instance parents photo book, ask how much cost per album? And the parents want to have more enlargements of your wedding photography, you can discuss a tailormade package for you.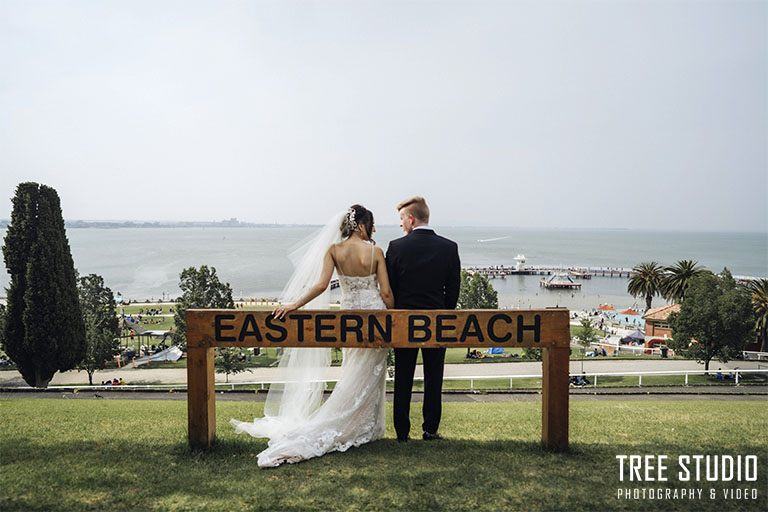 Travel cost– some destination weddings or the wedding locations have longer distances from the Melbourne CBD, then your wedding photographers would charge for travel costs. The travel costs range from around $1.2 -$2 per Km from Melbourne CBD. Ask your wedding photographer and make a clear note on your contract.
2 hours engagement photo shoot- some couple don't have many photoshoot experiences, it is great to have one or two hours engagement photo session to get comfortable in front of camera, the average price of engagement photos would be around $600 to $800, if you add the engagement photos into your wedding photography package, your wedding photographer can relatedly reduce the cost.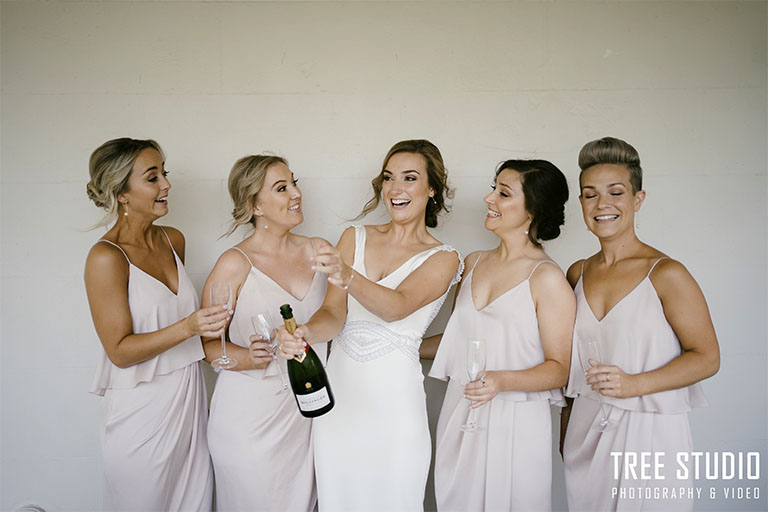 13.Do you have any photography promotion going on at the moment?
Some wedding photographers offer winter, weekday special.
---
Wedding Photography Workflow and Turnaround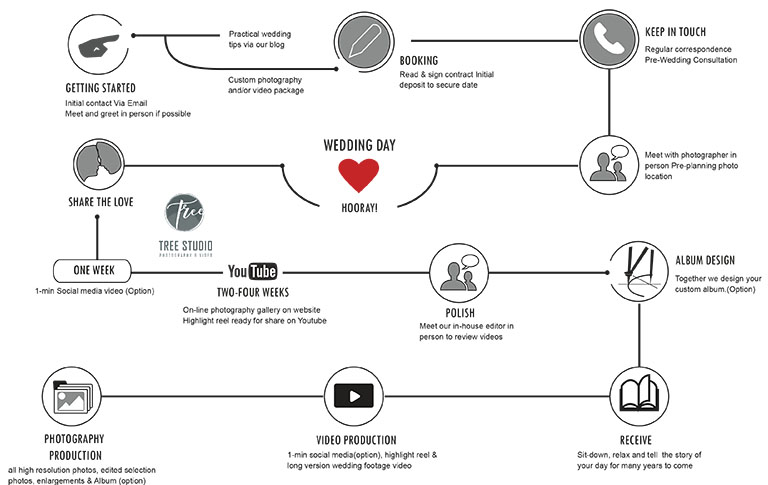 14.How many meetings do you arrange in total?
Most wedding photographers arrange a pre wedding meeting with the bride and groom before their wedding.
Pro tips: Some couple also want photographer to attend the wedding rehearsal or have a tour together at the venue. Ask your wedding photographer whether he or she give you more support.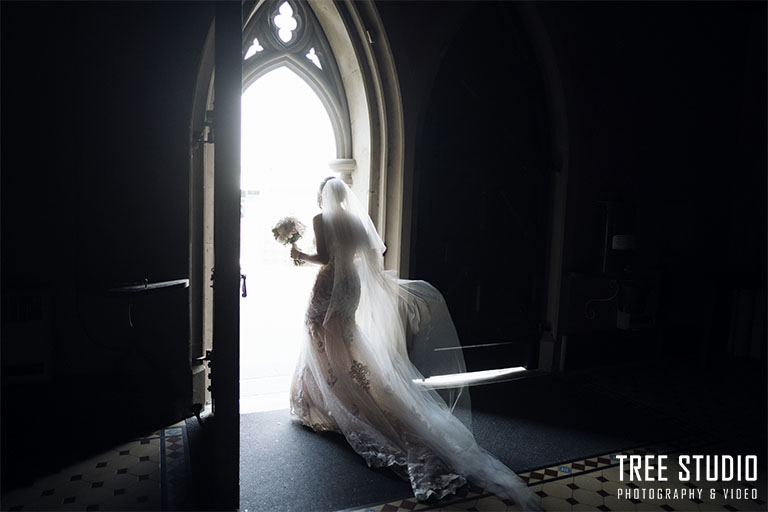 15.When should I attend the pre wedding consultation?
Pro tips: Approximately one month before wedding is ideal, not too early or too close to your wedding day. Because you won't be able to confirm with all your wedding vendors if the meeting is too early.
Also, don't wait until the last week before your wedding to meet your wedding photographer, you will be quite busy at this time to pick up the bridesmaid dress as well as meeting other wedding suppliers.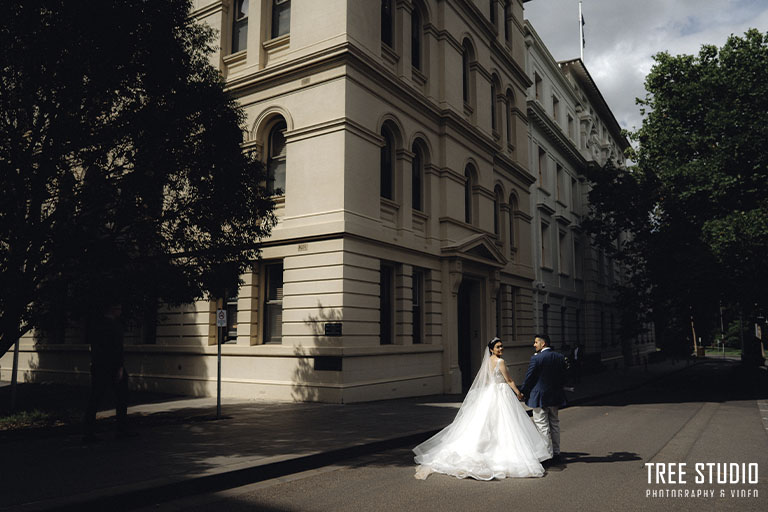 16.What is your dress code on my wedding day?
It is quite a detailed question to ask your wedding photographer, but little details make huge differences.
Pro tips: If you have a lavish wedding and want to have a traditional and formal wedding, you could suggest your wedding photographer to wear a suit to fit in your wedding styles.
Also, if you will tie the knot in a country farm, your wedding photographer can wear a smart casual dress accordingly.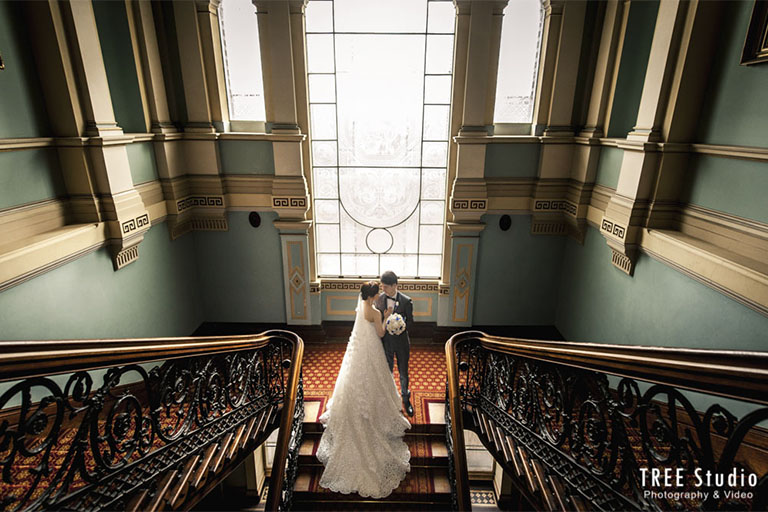 17. Do you work with my wedding photographer?
If you've booked your wedding videographer before meeting your wedding photographer. You could get to know whether they've worked together.
Pro tips: Every wedding photographer and videographer has his own style and think himself as a truly artist. If they have worked together, that would be great. Or you could book your wedding photographer and videographer who work in the same studio, that way they know each other much better.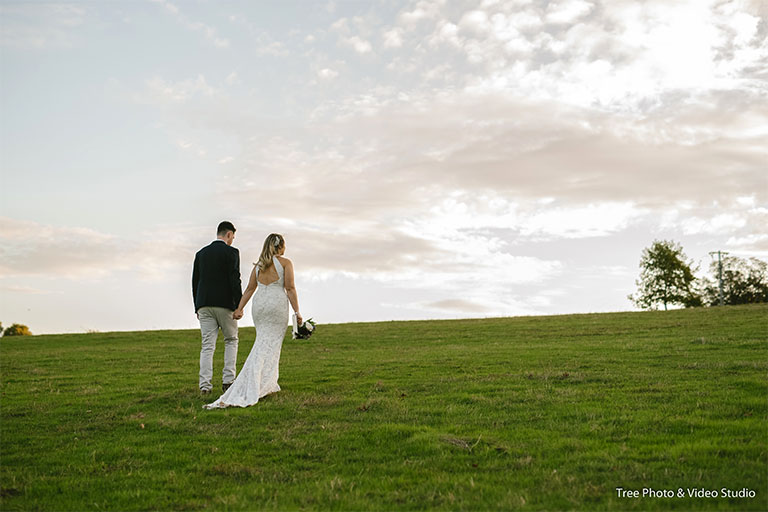 18.How long do I expect to receive all my wedding photos?
You want to announce that you are officially married on your social medias and change your Facebook profile photo to new wedding photos.
Pro tips: A full time professional wedding photographer always take around 2- 4 weeks to give you the wedding photos after your wedding.
Some wedding photographer knows your urge to share the photos with your family and friends. They would provide you the sneak peek wedding photo, perhaps one or two or collection of photos. You can post these photos to announce you are officially married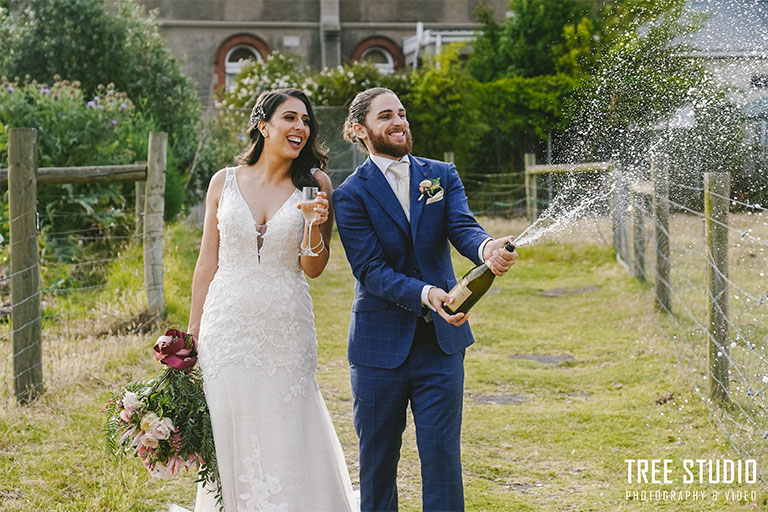 19.How do you make my wedding album? Who will be picking the photos?
After your wedding, you would be invited to come back to the wedding photographer's studio to copy all digital photos stored in a custom USB.
Pro tips: you would get around 800 to 2000 photos and the amount of photo numbers varies. It is advisable that you select the photos and make the lists for your wedding album by yourselves.
You could select the wedding photos from the collection photos. But you can also choose the photos from your own perspective. Because the wedding photographer use the best photos from point of views of an artist. However, the family photos would be more important for bride and groom.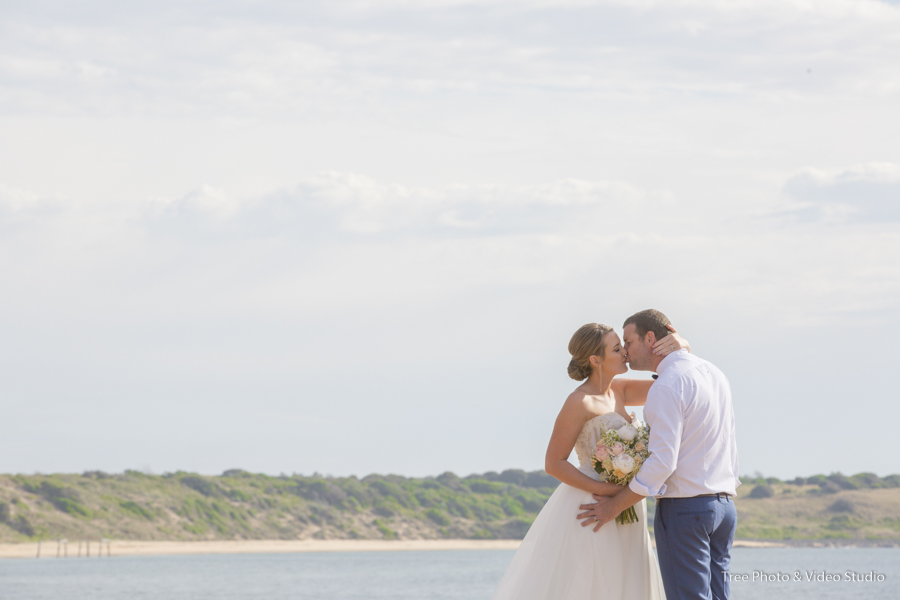 20. Could I suggest you which photo style I prefer?
Every bride has different view, there is no certain photography and edit style to fit every girl.
Pro tips: lots of brides save their favorite photos or get inspirations from Instagram and Pinterest, you could show the ideas to your wedding photographer during the pre-wedding meeting.
Also, if you have some must-have photo, make sure you tell your wedding photographer during the pre-wedding meeting.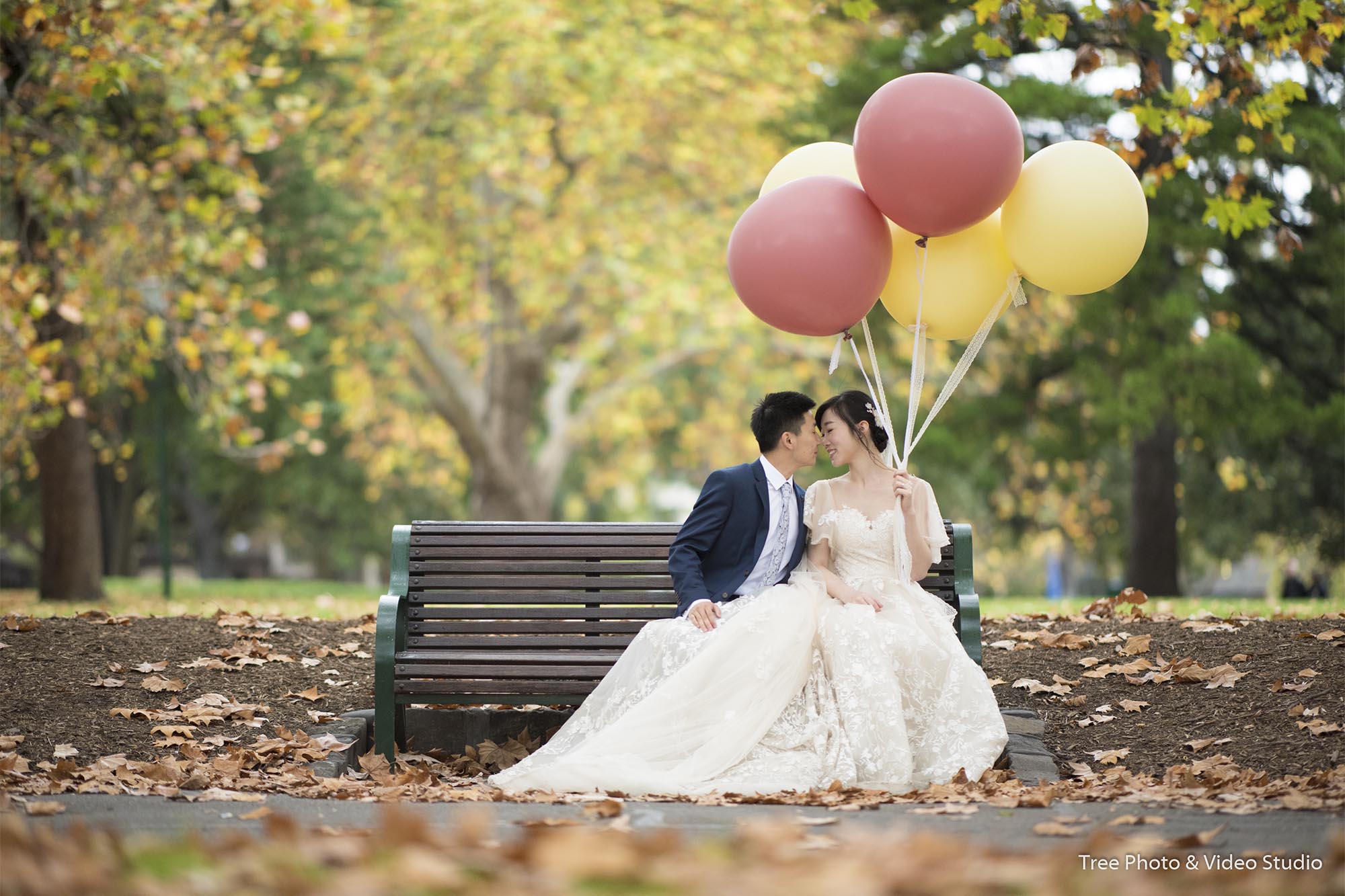 21.What if it is rainy on my wedding?
Pro tips: wedding photographer would suggest you to bring clear umbrellas, or they could give some wedding photo location which provide covers.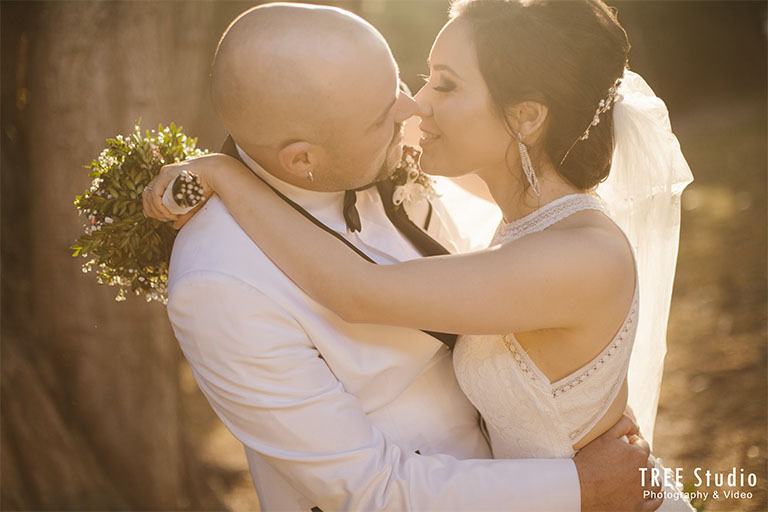 22.What if I don't want my wedding photos shown to the public?
Some bride and groom don't want their wedding photographers to show their wedding to public, you shall ask your wedding photographer before booking. Ask them whether they would publish your wedding photography before they have your permissions. If you want to make sure about the privacy, you should put this in the contract.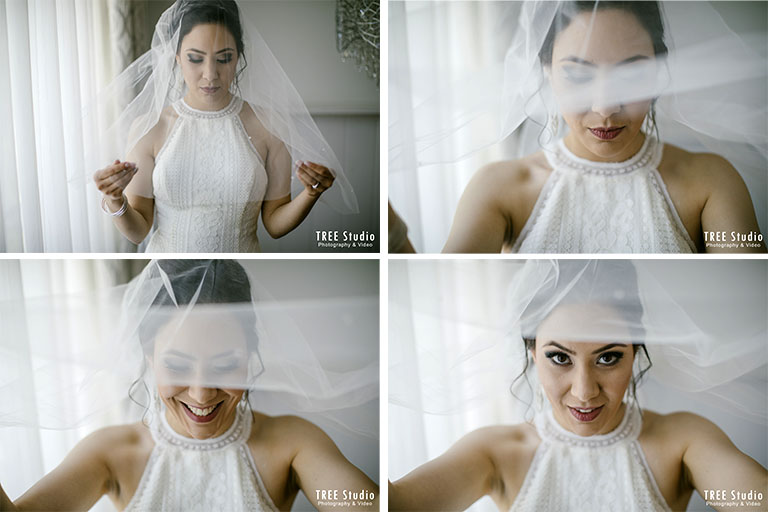 23. How do you backup my wedding photos?
You want your wedding photos to be 100% safe. Ask your wedding photographer how he makes sure your wedding photos are safe.
Pro tips: Most professional wedding photographers keep at least two copies in the computer. Some top perfectionism photographer would use the Drobo system, which is a high standard storage device which provides 5 times of security when comparing to a normal hard drive.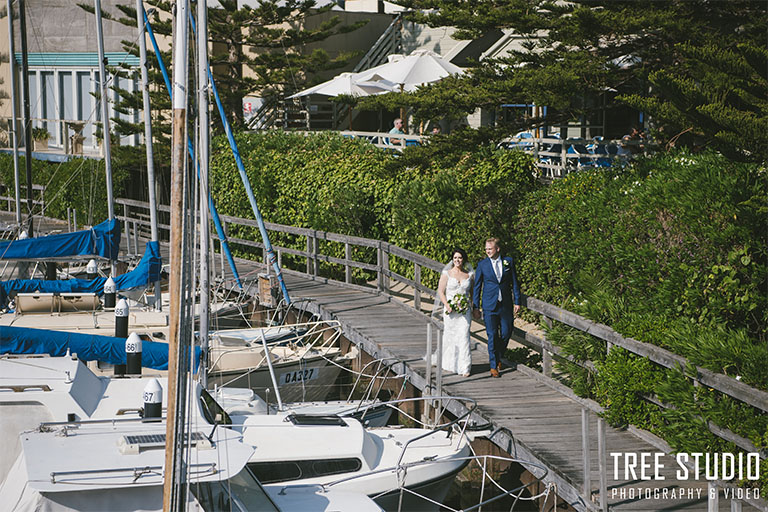 ---
Post Edit
24.Could I suggest which the photo edit I like?
The post editing is an important process on making great wedding photos.
Pro tips: There are many photo editing styles in Melbourne. There are some main trends:
Light and Airy
Dark and Mood-Baroque wedding photo edit style
Matte
Muted
HDR
Black and white
Editorial style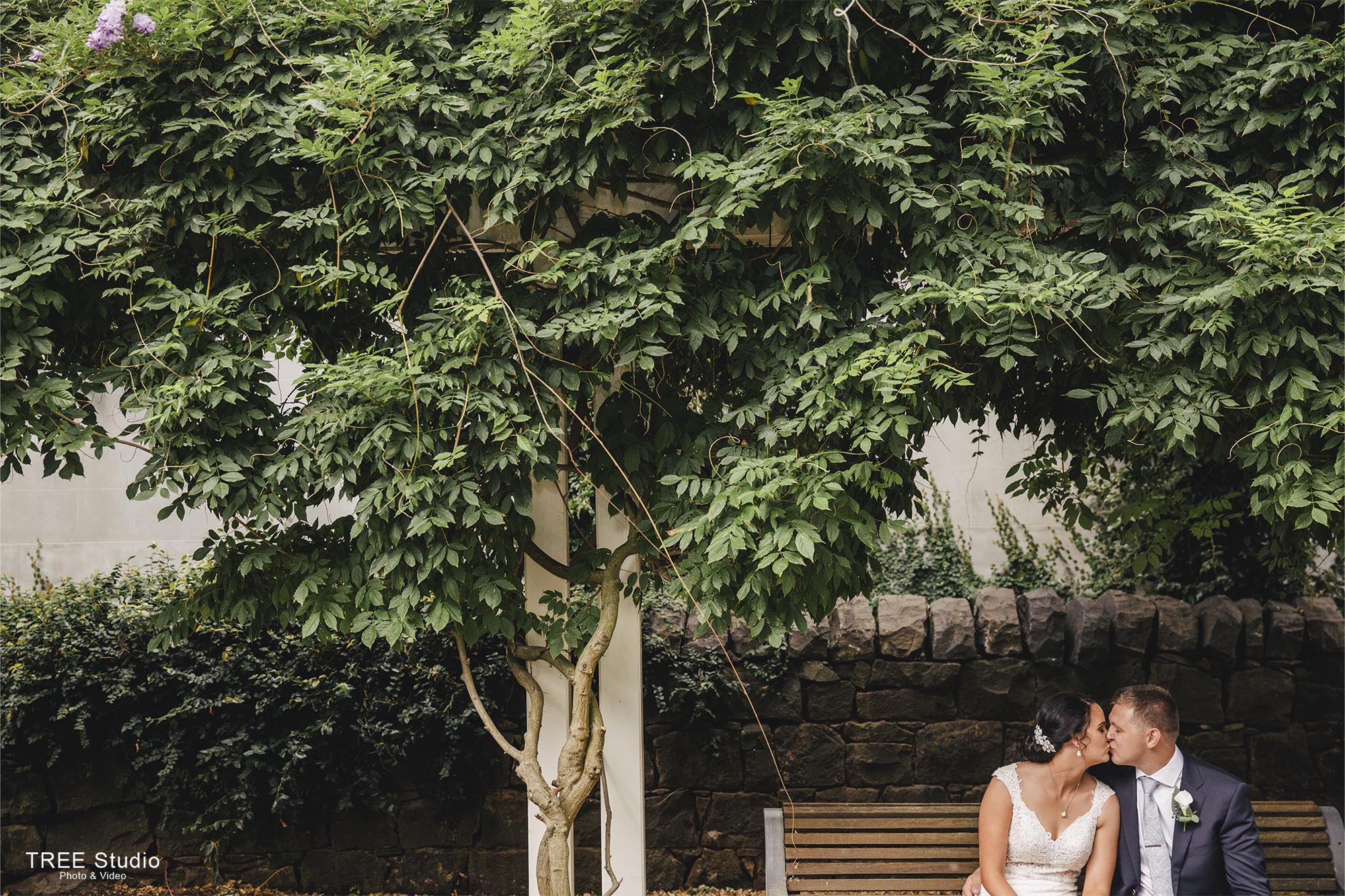 25.Can I have a face to face meeting with the post editor after my wedding?
The wedding photographers or editors will understand your perspective far better if you meet them at their studios.
Pro tips: The photos would show different color on different devices. All monitor show different sharpness and color, bride won't color correct her computer monitor daily. If you want to get a good editing for your wedding photos, it is advised that you have a meeting with your wedding photographer and edit the photos together.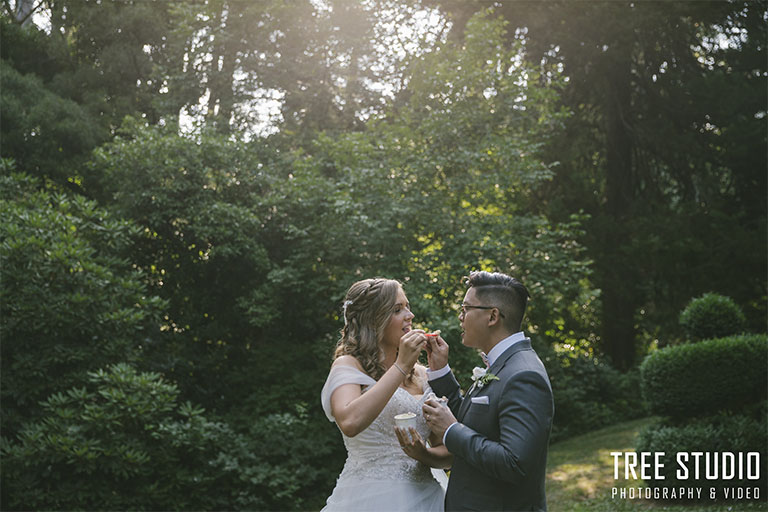 26.How much deposit do you request to secure my wedding?
Pro tips: Normally, the wedding photographer request 1/3 of total amount or $500 to $1000 to secure the day. Don't rush, you shall read through the contract and check whether there is any hidden cost you have not noticed. Then you can make a decision.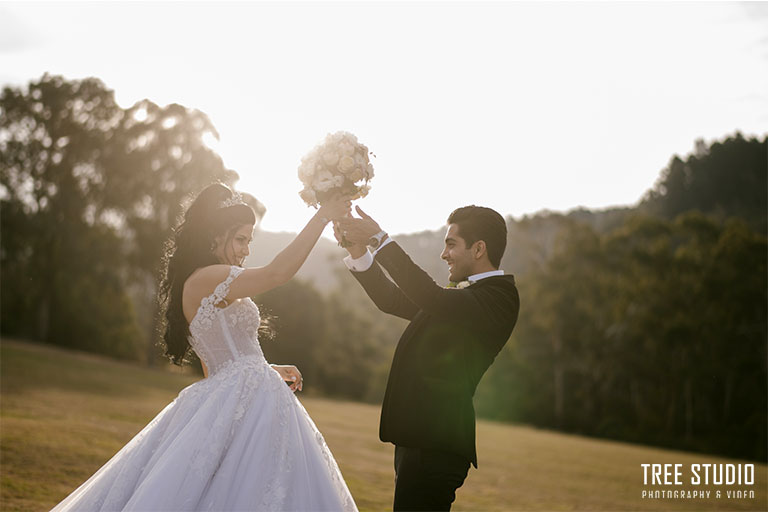 ---
Terms and Conditions and Refund Policy
27.What is your refund policy?
No bride wants to change her wedding plan out of blue, if something happens, for instance the COVID 19. You will however have to reschedule the wedding day.
Pro tips: If you have to postponed your wedding, you could negotiable whether your wedding photographer is willing to assist you to change the date.
In some worst scenario, you have to cancel your wedding. Some wedding photographer can give you credit note, that means you could use for portrait photos or family photo, you could even give this credit note to your friends.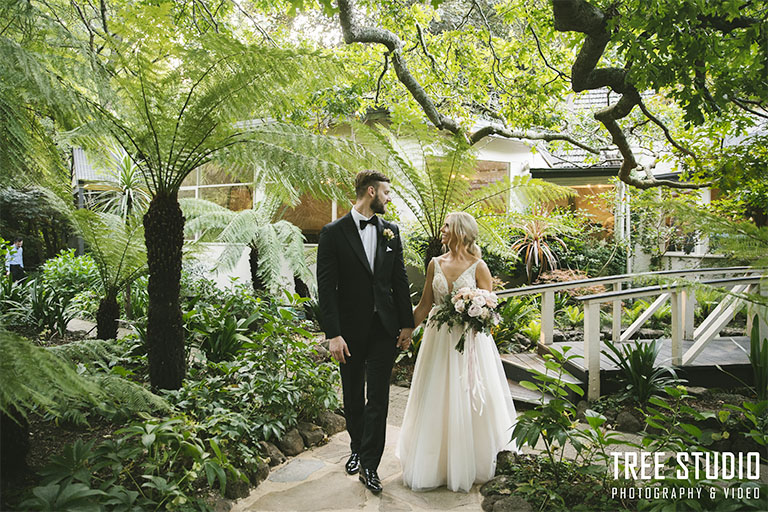 Final thought
I hope I have covered most of questions that are important to ask, if you still have things to discuss with your wedding photographer in Melbourne, please contact us in here.