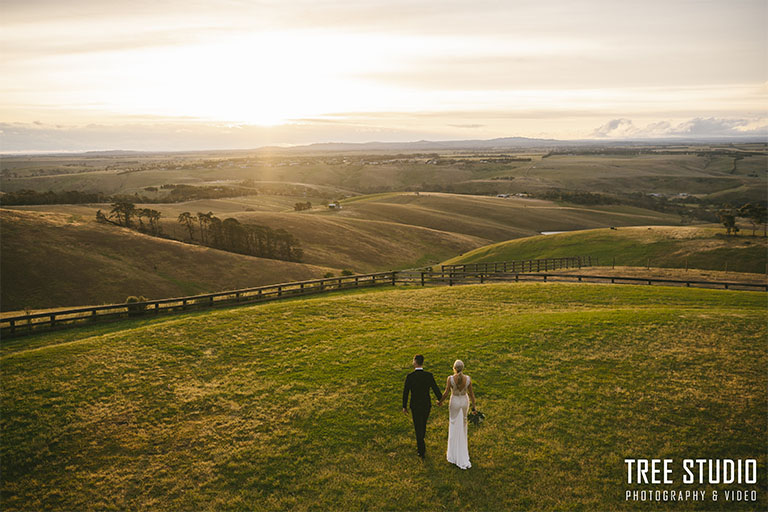 Wedding Photographer Mornington Peninsula
"There are only two times that I want to be with you: Now and Forever. "
Read More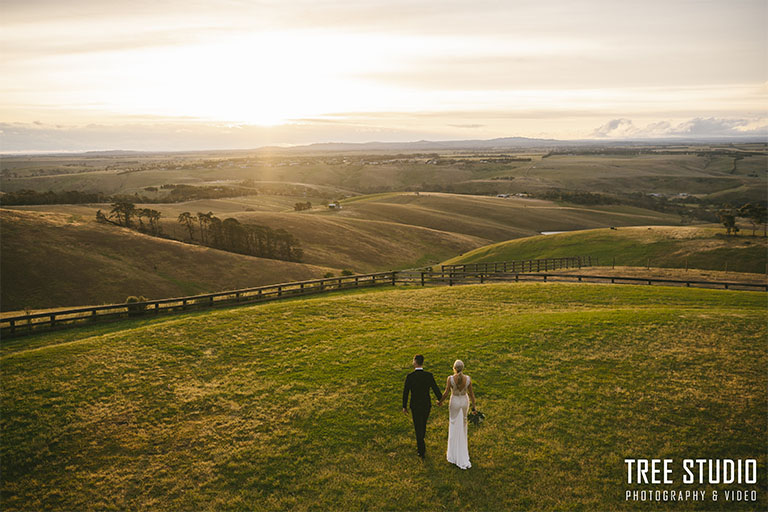 Wedding Photographer Mornington Peninsula
"There are only two times that I want to be with you : Now and Forever. "
Read More

Chloe and Kallan's wedding at All Smiles Sorrento was truly one of a kind. With a beach setting, the couple wanted a relaxed and chilled wedding. And we are so happy that our candid wedding videographer produces something that truly reflects their big day.
.
Set inside the beautifully manicured golf course, Eagle Ridge Weddings is an incredible Wedding Venue in Mornington Peninsula. The lake, the bridge, the rotunda, the English rose gardens and the impressive lounge with stairs are all the perfect backdrop for your wedding affair. It is a perfect place when you prefer to get married at a country wedding venue in Victoria.
We have met Danielle and Jimmy quite a few times when we capture their friends wedding in Melbourne. It is really great that we have know each other quite well before we discuss the detail about their own wedding. It is crucial to confirm the couple and their wedding cinematographer are on the same page for their wedding video.

Mark and his team were excellent! He is such a kind and professional person! He worked superbly with our photographer, knew how to place everyone for the best video action and even captured many great candid moments. All our guests and our bridal party loved how easy going and great he was! Would highly recommend !

It is rare to see a studio does both photo and video exceptionally well, and TREE STUDIO is definitely one of them! I knew William through friends' referral. He is so patient and professional, taking care of all our needs and requirements from pre-wedding consultations to post-wedding output review. My husband and I are so happy with both the video and photos they took on our wedding day. All the smiles, laugh and moments of gold are fully encapsulated, that we will cherish for the rest of our life! Thank you again William, Henry and Mark for your amazing work. You guys make our special day even better! Not to mention your turnaround time was so quick and efficient! (only took them 4 days to edit all our videos and photos) Hands down the best studio in Melbourne.

Great bunch of photographers. Our wedding day was full of fun and laughter. The photography style we asked for was executed perfectly!! Thank you guys!

We just got our wedding Album from tree photo and video, and I'm blown away (can't stop looking through it). They exceeded my expectations again! We were thrilled when we got our video a couple of months ago as we love it, but the album is also amazing. We got the classic combo because we wanted photos and a video, and are so glad we chose these guys to capture our special day. They were fabulous on our wedding day and captured some great moments. We got everything on a USB, 5 minute video, an hour and a half of video footage (with speeches), nearly 1000 pictures and an album with 40 of our favourite pics for $3999 - great value and some fantastic work!

Thank you so much William for capturing our wedding. You were so easy to work with and we are absolutely in love with our wedding video. You have captured memories that we will cherish forever. Easy to communicate with and very professional. We would highly recommend tree studio for your big day 😀 Tamara and Mark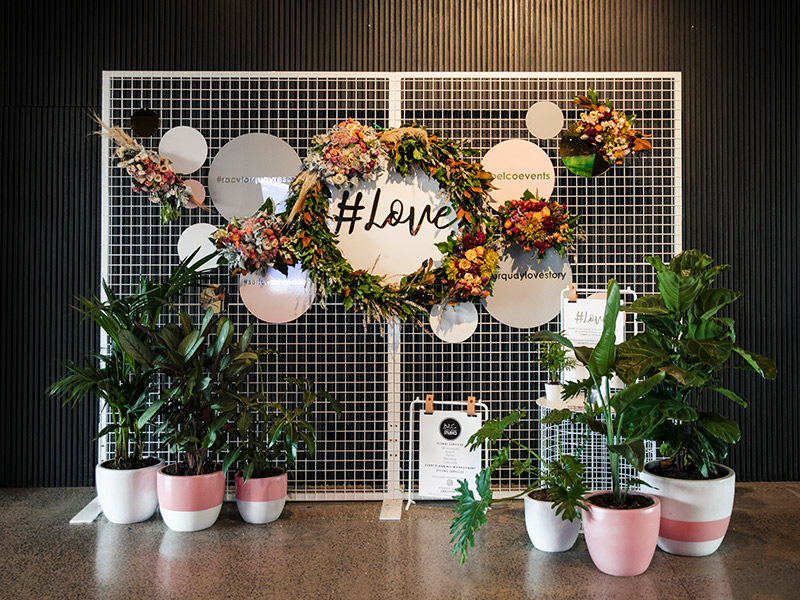 Wedding photographers in Peninsula and Sorrento

---
From wineries, homesteads, forests, beaches and of course the stunning views, Mornington is simply a magical place for weddings. As a wedding photographer based in Melbourne, Mornington Peninsular is my ideal destination for the holiday getaway. And being in a part of my wedding photography studio, I am so happy that I get to shoot lots of weddings in Mornington each year.
---
Some of our favourite wedding receptions in Mornington and Sorrento area include: All Smiles Sorrento, Eagle ridge, the Blairgowrie Yacht Squadron, the Baths as well as the Lindenderry, just to name a few of them!

Our unique approach on wedding photography has made us a perfect match with the wedding themes in Mornington Peninsula. Natural, candid and attention to details are some of the characters to describe our photojournalist's style. And with this unique approach, our wedding couples get to enjoy in being their true selves on their wedding day.

Not only that, our candid wedding photographers know how to help our couples to be at their best state in front of the cameras. Less directions and what to do, we focus on those little things, those interactions and eye contact, those so-called real love.

Our philosophy and pursuit have always been to capture how the love feels between those two wildly in love. And we are so glad that they are appreciated by our couples. To me, it's the coolest thing on Earth to encapsulate a loving couple's most important moment in their life journey, and what makes me even happy is that they will cherish these photo memories for the rest of their lives.

As a group of fulltime wedding photographers, filmmakers and dreamers. We love shooting and we travel pretty much anywhere in Melbourne to capture loving couple's big day. From the mountains high up in the Dandenong ranges, to the vineyards in the Yarra Valley, and all the way to the true South, the Mornington Peninsula and Sorrento, you could find us shooting.

So where do we start? How does it all come into one piece? No matter if you have booked your dream venue yet, we invite you to see some of our work that we've shot in the Mornington Peninsula and Sorrento.


Photos and videos
Being an attention to detail wedding photographer, it's not my only job to take account of all essential details. It's my mission, pride and joy to help my couples nail their wedding photography in Mornington and run their day seamlessly. I always give them helpful tips that based on a wedding photographer's point of view.

Planning your weddings in the Mornington Peninsula can be a little bit different. I would like to share a few tips that I've learned from shooting weddings there. Firstly, is to find your receptions based on your interests, do you love the seas or you prefer the greens? Do you enjoy walking on sand with bare feet or you like your shots taken within the vineyard? Different receptions will make differences on the final wedding photos that you receive.

Secondly is to always bring a jacket and follow the weather forecast. As the wind there can sometimes get a little fierce especially if you are doing photos near the beach. It's important to stay warm during the break so you can enjoy the party later in the night.


For your weddings theme in the Mornington Peninsula, a rustic yet elegant theme can never go wrong. And our photography style fits perfectly into it. With the candid photojournalist approach, our photos can naturally bring out those happy moments as well as the essence of your big day.
Being a wedding photographer, we do feel pressures on when we are pressing the shutters constantly on the day. However, we see our presence on the day not only as your wedding photographer, but also your friend. Being funny, unflappable and able to organize group of people for photos, we do enjoy being in a part of your big day and help you by making your day seamlessly.
Your wedding photography experiences with us will be truly memorable and most importantly, fun and happy. From the pre-wedding meetings to finally you receive your wedding photos in the wooden handmade USB. Depending on your photography packages, you will be able to choose a customized wedding album, to showcase your cherished moments as a loving couple.
See our packages here, we won't waste your time
Our most basic 6 hours wedding photography package start from $1,499. However, our 10 hours 'Extensive' package remained as the most popular choices for couples. With the 8 hours coverage, we can capture your wedding day in Mornington from the morning get ready all the way to the night party at reception.
Not only you will receive two enlargement prints, you will also get to pick your favourite wedding photos to make your customized wedding album. There is no limit for photos taken on your wedding day and they will all be handed to you in highest resolutions stored in the USB.
Before your wedding day in Mornington Peninsula, we will arrange a pre-wedding consultation meeting with you so we can give you some useful tips on your getting ready, ceremony as well as photo locations later in the day, so you can truly relax on your wedding day.
While you considering your wedding photography, we are going to introduce you our other group of talents: our wedding videographers. Imagine having a wedding highlight so you can share your wedding video on your social media. Not only that, when comparing to the photos, a wedding video is always more vivid and emotional. Our talented wedding videographers have done many weddings at the Mornington Peninsula as well as the Sorrento.
Specialized in the story telling technique, our filmmakers carefully pick out those speeches and use them as voiceover to tell your wedding stories. Our 6 hours videography package starts from $1,799 and after your wedding, you will receive a 4 minutes video highlight as well as a live footage all stored on the USB.
A pre-consolation meeting will also be arranged so you can talk details with our videographer and pick out your favourite tunes for your wedding video.